Imagine thousands of beautiful pink kites flying across America simutaneously............ and

Imagine for every kite that is flown, YOU are an important part of finding the cure for Breast Cancer . 




    Flying Pink for the Cure

                    Thanks to all of our Fly Pink Volunteers & Donors....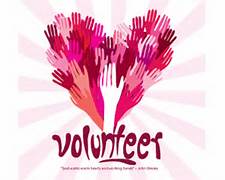 Its never too late !

VOLUNTEER

             NOW

MY ORGANIZATION

..we are flying pink with you!     

The Fly Pink Campaign is a national kite flying event to raise funds for Breast Cancer research, education or a person that is fighting Breast Cancer. Every first Saturday in October, we fly beautiful custom breast cancer awareness kites ! We welcome all ages and genders to join us.  We have planned fun activites for everyone! Upon registration you will receive a kite for the event. To start a National Fly Pink Day in your city please call 1 800 731-2076.

          2016 All Rights Reserved Fly Pink.

Sponsored by the 

FWA FREEDOM WALK-AMERICA CORP

         501 C 3

flyingpinkftc@aol.com

  1 800 731-2076

REGISTER and/or PLEDGE TODAY !

$FLY PINK

     Dollar Days

VOLUNTERS NEEDED Call Now ! 1 800 731-2076

Flying Pink in memory of Wendi V. Hendrix Crawford 19JAN1980 - 25JUL2019 2019